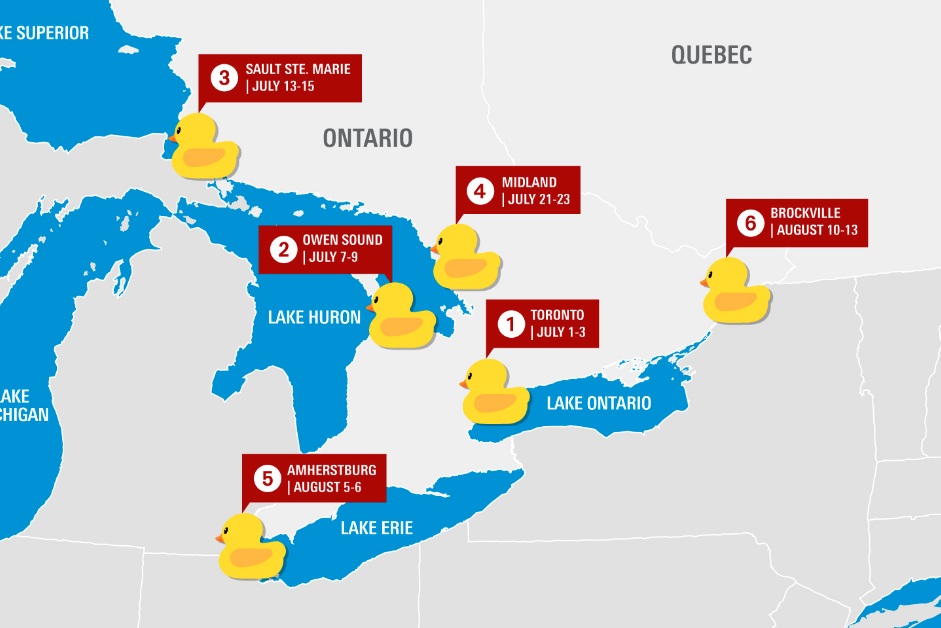 NEWS RELEASE: World's Largest Rubber Duck Joins the ONTARIO 150 Tour for Summer of 2017
Announced today, The World's Largest Rubber Duck is joining the ONTARIO 150 Tour to celebrate Canada's 150 during the summer of 2017. Standing 61 feet tall, 79 feet wide, 89 feet long and weighing in at 30,000 pounds, this will be the first time the Duck has ever been to Canada.
Bringing the World's Largest Rubber Duck to Canada has been made possible through the Ontario Ministry of Tourism, Culture and Sport's Celebrate Ontario program, which was announced earlier this week on March 6, 2017.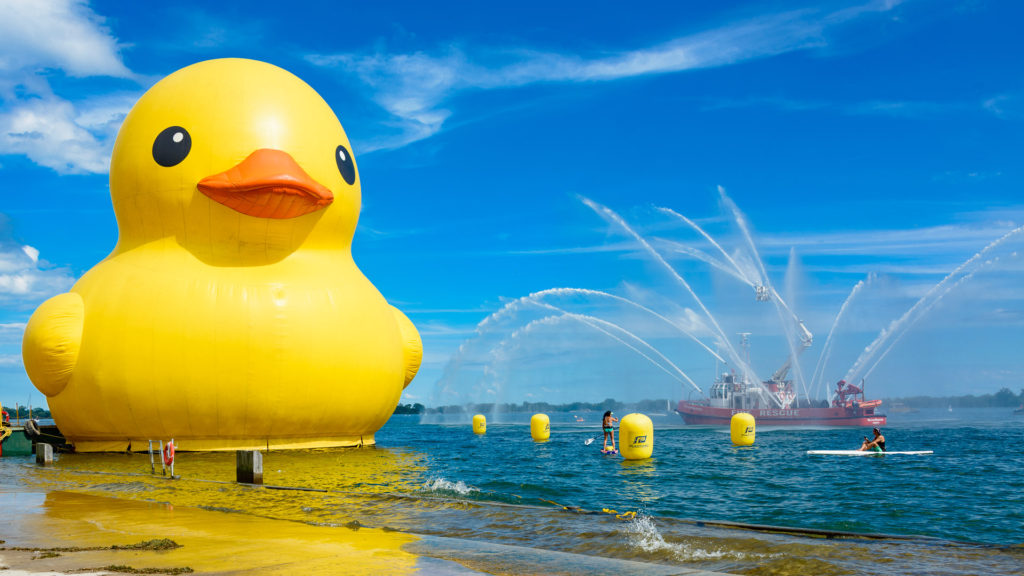 Other ONTARIO 150 Tour programs include the West Coast Lumberjack Show, Rhythm of the Nation and local live music and entertainment in each port.
The ONTARIO 150 Tour, presented by Redpath Sugar is travelling to six ports throughout Ontario during the summer of 2017 to celebrate Canada's 150th Anniversary. Launching on Canada Day weekend in Toronto at the Redpath Waterfront Festival, presented by Billy Bishop Airport, the tour will travel on to Owen Sound, Sault Ste. Marie, Midland, Amherstburg and finishes in Brockville on August 13.
Water's Edge Festivals & Events is an Ontario not-for-profit corporation created in 2011 with a mandate to be the driving force behind the successful Redpath Waterfront Festival in Toronto and promoting waterfront destinations throughout Ontario with nautical festivals and events.