The Redpath Waterfront Festival is an annual summer event that began in 2010. Each year the festival features on-land and on-water entertainment including live music, food, kids activities, nautical programs and more. Every three years, the event welcomes a fleet of majestic tall ships to Toronto. The Festival is open to the public and free for everyone to attend.  
The Redpath Waterfront Festival is produced by Water's Edge Festivals & Events (WEFE). WEFE is an Ontario not-for-profit corporation created in 2011. WEFE's objectives include: producing exceptional annual family festivals; providing a strong economic impact for Toronto and Ontario; and building strategic partnerships locally, regionally and nationally, including significant stakeholders along the waterfront.
WEFE board members include: Nancy Gavin, Redpath Sugar Ltd; Kevin Currie, The Waterfront BIA; Deborah Wilson, PortsToronto; Shey Clark, Independent, James Manson, Independent and Kevin Pollock, Independent.
KSA has produced hundreds of live productions including awards presentations, gala events, conferences, consumer product launches and festival events for a roster of high-profile corporate and community clients. Representing a cross section of private and public entities their clients include: Rogers Publishing, Maple Leaf Sports and Entertainment, Cadillac Fairview, Ontario Home Builders Association, and Canadian Tire.  www.kristaslack.com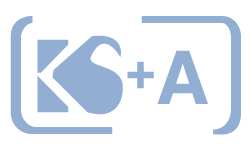 Harmony Marketing is a full-service marketing company that focuses on creating and implementing marketing & strategic development plans, corporate & media partnerships, government funding and festivals and events. In addition, Harmony Marketing provides specialized expertise in public relations & communications, corporate social responsibility (CSR) and the not-for-profit sector.  Current and past clients/properties include: PortsToronto, Waterfront BIA, Special Olympics Ontario, Sugar Shack TO, The Quay, Tall Ships 1812 Tour, and the Canadian Skin Cancer Foundation. www.harmonymarketing.ca
We'd love to hear from you! Get in touch with the festival team using the contact information at the top of this page, or reach out to us on social!