Picton Castle has two purr-tty special crew members. Their names are Fiji and Tigress. Fiji is a 6-year-old domestic short hair, who you guessed it, was born on the island of Fiji deep in the South Pacific Ocean. Tigress is a tabby cat from Lunenburg, Nova Scotia-Picton Castle's homeport.
We've been obsessing over the adorable photos of Fiji and Tigress that Picton Castle has been posting on social media for the past few months and wanted to learn more about them. So, we spoke with the square rigger's Captain, Captain Moreland, about the kitties.

Q: Let's start with Fiji. How many world voyages has she been on?
A: Fiji has been on two world voyages on Picton Castle.
Q: What is it like having cats on board?
A: It's nice to have cats onboard! The bigger question is "how is it for them to be aboard?" They like it and have many friends.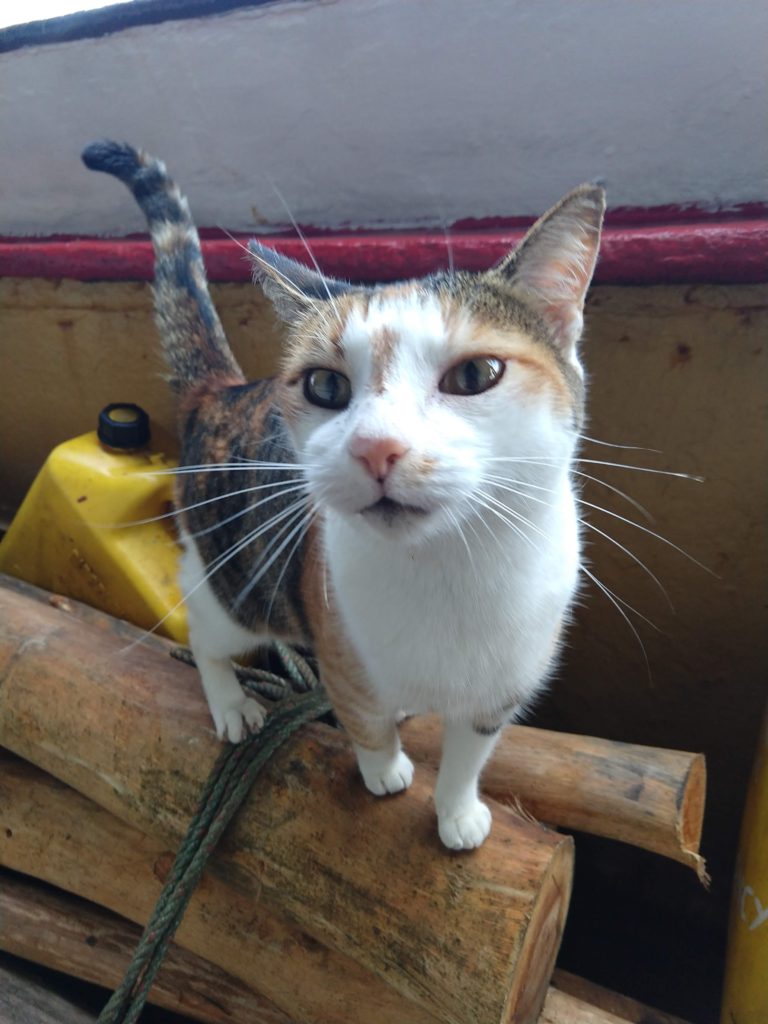 Q: What are Fiji's likes and dislikes?
 A: She likes sleeping in one of the boats. She likes teasing Tigress. She dislikes getting wet, so she does not like the rain. She also likes the flying fish that fly aboard.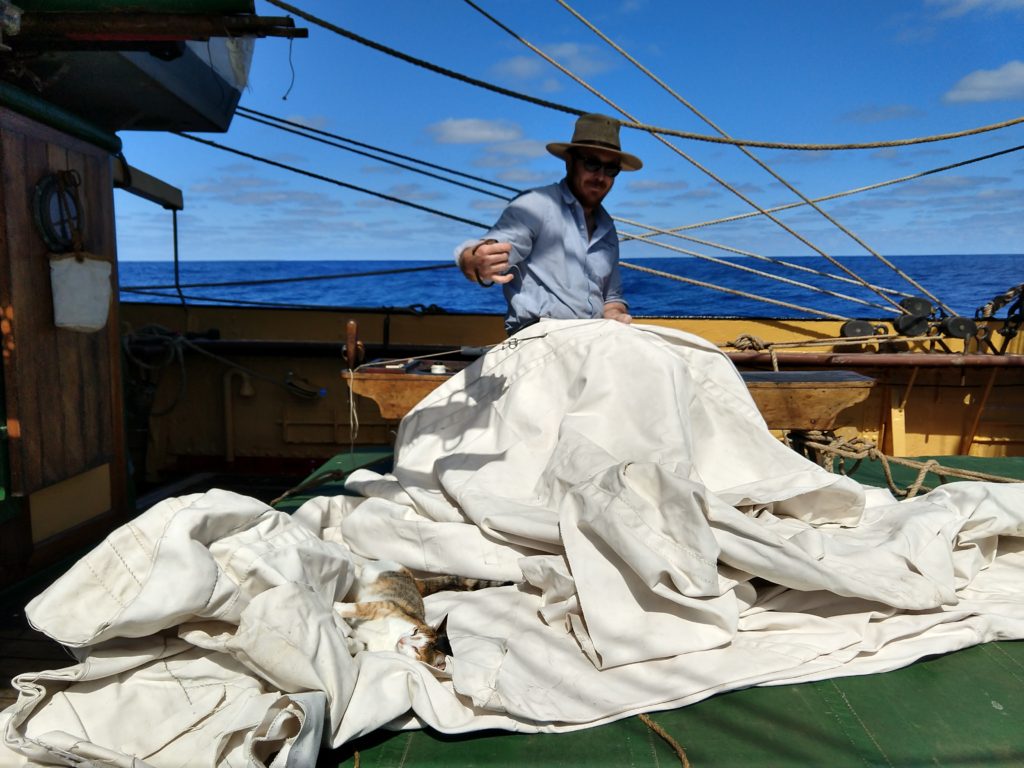 Q: What are some of her favourite hiding places on the ship?
 A: Her favorite hiding place is part of a sailmaker's bench, a hole she can crawl into and curl up in. She also likes hiding under the thwarts in the boats on board.
Q: What is her role on the ship?
A: Her role? To be Fiji, of course. And to give our crew something to talk about.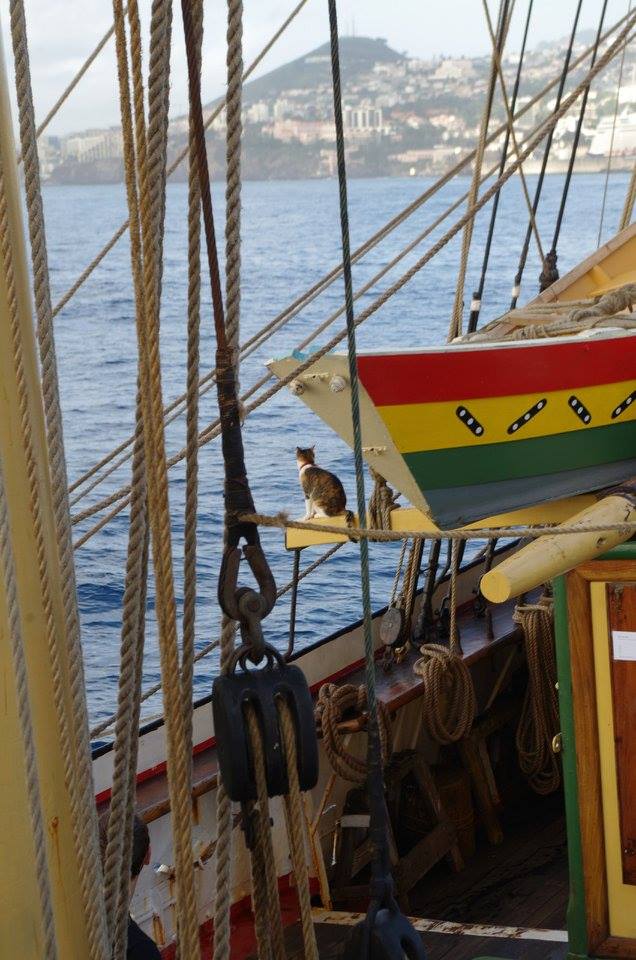 Q: What is Tigress like?
 A: Tigress is friendly but does not like to be picked up much. She is mostly our deck hand Tammy's cat and stays close to her all the time.
Q: Do Fiji and Tigress get along? 
 A: Not so much. They can be pretty catty. We think that they secretly like each other and like to play together but when the fur starts flying, that's when things have gone a bit too far. In the end, they both really like to tease each other.  
Picton Castle returns to Lunenburg this June after her
7th world voyage. Tigress will be going home ashore and Fiji will
have the ship to herself "which seems to be the way she likes it," says Captain Moreland.
Meet Fiji this summer aboard Picton Castle. If you haven't grabbed your deck tour tickets yet, you still have time. Early bird tickets are available here until May 21 and then prices increase. Until Canada Day, follow the two lovable felines on Instagram @pictoncastle.
 *This interview has been edited and condensed.