The Port of Toronto is an inland port in Toronto, located on the northwest shore of Lake Ontario on the city's waterfront. For 225 years, the Port has served as a unique and crucial piece of infrastructure for the city of Toronto. PortsToronto, a long-standing partner of the Redpath Waterfront Festival, maintains this 50 acres (20 hectares) consisting of Marine Terminal 51, Warehouse 52, and the International Marine Passenger Terminal.
The Port is a crucial economic infrastructure and provides seamless intermodal road, rail, and air transportation. Although it serves mainly as a bulk cargo destination moving goods from countries as far away as Germany, China, Australia, South America and the US, the Port also welcomes cruise ships and passengers from around the globe through the Cruise Ship Terminal.
Did you know? In 2017, the Port of Toronto generated $377.7 million in economic activity and 1,566 jobs in Ontario, moving 2,172,750 metric tonnes of cargo through the Port. In 2020, 174 cargo vessels visited the Port of Toronto, with a 11 percent increase in sugar imports, isn't that sweet!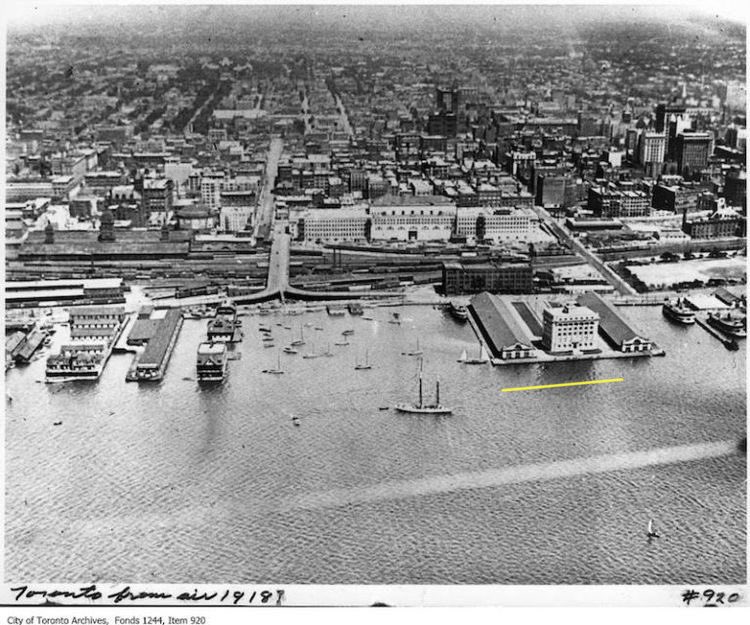 Toronto's waterfront in 1918.

Here is a look back at some of the historical events of the Port of Toronto:
The first commercial shipment arrived at Fort Rouille (the Fort at Toronto) in 1749. In 1793, Toronto, then named Town of York, was founded, and its Port was established. In 1816, the first Lake Ontario steamboat, Frontenac, was launched.
In 1829, the first Welland Canal, bypassing Niagara Falls, opened. The Beauharnois Canal opened in 1845, and the Williamsburg Canal opened in 1849. A second Welland Canal with 27 locks, each 9-feet deep, opened in 1850. A third Welland Canal with 26 locks, each 14-feet deep, opened in 1887, and a fourth Welland Canal opened in 1931.
In 1911, Toronto Harbour Commissioners (THC) was founded. From 1912-1925, THC put forward a new plan to create the current harbour profile, Toronto Islands, eastern Port Lands, and beaches developed east and west of the harbour.
In 1960, radio clearance of ships entering and leaving the Port was initiated, along with a connection to Transport Canada's teletype (today, electronic communications and global positioning satellites).
​​On June 11, 1998, Canada Marine Act came into effect and established the Toronto Port Authority, now PortsToronto.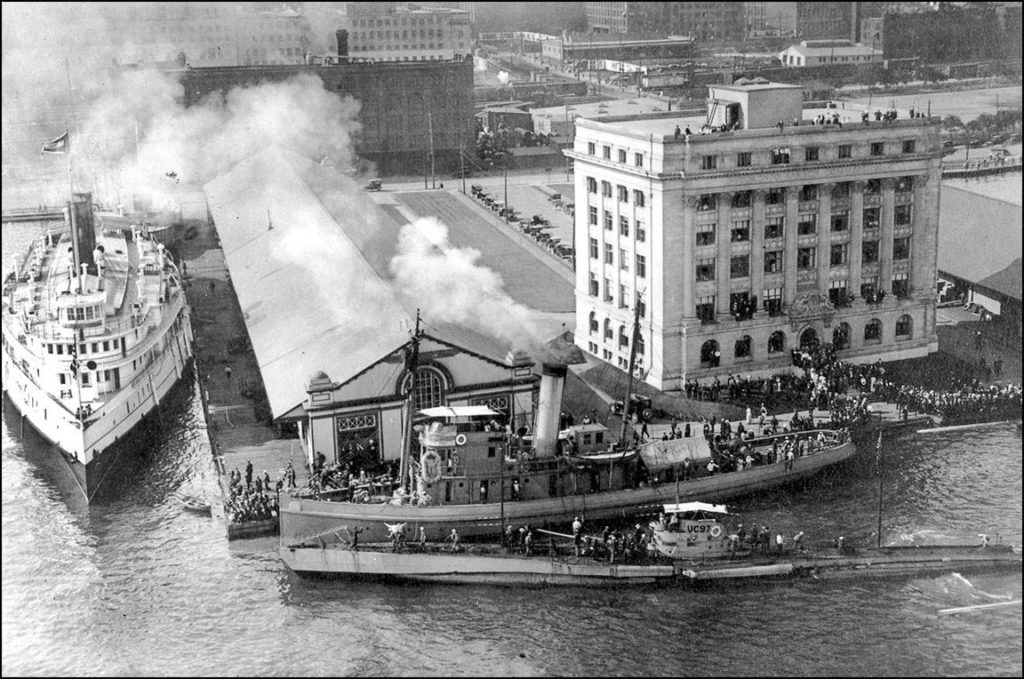 Now in 2021, the Redpath Waterfront Festival is excited to return to Toronto's waterfront for the socially distanced 2km Redpath Waterfront Trail! Running from September 17 to October 3, the Trail features unique augmented reality (AR) stops, a mix of live, public, and permanent art, and promotions from local waterfront businesses. Learn more about the history of Toronto's waterfront by diving into the past at AR stops #3 and #4 on the trail.
Toronto Harbour Commission Building then and now. 60 Harbour St. 
A big thank you to PortsToronto for their tremendous support of the festival over the years!